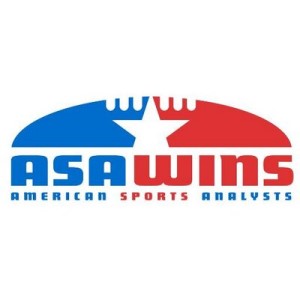 ASA PLAY ON OVER the Total – Houston Astros versus Oakland A's, Wednesday at 3:35 PM ET – Yesterday's game was 5-2 through the half-way point of the game but then stalled out with no more runs scored. Considering Wednesday's pitching match-up, we like the odds that this one pushes to a higher double-digit total in runs like what we saw in Game 1 of this series. That game totaled 15 runs and was over the total by the top of the 6th inning. Consider that in this match-up there is a ton of pressure on a young starting pitcher for the A's. It is Jesus Luzardo making the start and the rookie southpaw struggled in his outing against the White Sox in the divisional series.
Be sure to take advantage of ASA's Weekend Football Package which will feature a TOP GAME or BEST BET in college! Guaranteed – only pay when you win your bet.
If he thought that was pressure-packed, how about now facing an Astros team that is loaded with post-season experience? Per our computer math models, this one does not end well for Luzardo. The good news for Oakland however is that Astros pitcher Jose Urquidy is also projected to struggle here. He has had some success in the post-season in limited action but Urquidy faces an A's team that had scored at least 5 runs in 3 straight games prior to yesterday's 5-2 loss. Also, the last 4 times the Athletics have entered a game off 2 or more consecutive losses, they have gone 4-0 and scored an average of 7.3 runs per game. Oakland's lineup responds here but their own pitching struggles and that sends this one into double digits in runs scored. Bet the OVER in the Astros game in afternoon action Wednesday.