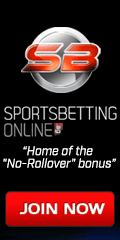 You've come to the right place for FREE picks from the featured Experts here at ASAwins.com!  Our resident professional handicappers, ASA, Nelly Sportsline, Scott Rickenbach, Point Train Consultants, Stan Lisowski, Kenny Schmitt will all offer various FREE picks throughout the season.  Check back here daily for your complimentary selections.
Showing 1–4 of 11 results
Product
Price

ASA 365 day ALL Sports Membership Pkg Every sport, Every day!

Get EVERY pick in ALL sports for a full year for only $99 per month. That's right, sign up for this package,…

$499.00

ASA Football NOVEMBER KNOCKOUT Offer – Buy now!

You want winning results? Check out these: ASA Football is PLUS MONEY this season,  Top Game wagers are INCREDIBLE RUN dating back…

$125.00

ASA FULL FOOTBALL PACKAGE (both college & NFL) – priced right for all picks college & NFL

ASA's FULL FOOTBALL PACKAGE!  This package will include EVERY PICK ASA has to offer in both college & NFL for…

$450.00

Sale!

ASA's ALL ACCESS FOOTBALL THANKSGIVING WEEK! Frisday – Monday!

Receive every pick ASA has to offer in both college & NFL from Friday - Monday (Thanksgiving Week)!  That will…

$85.00
---
Receive every pick ASA has to offer in both college & NFL from Thursday – Monday (Thanksgiving Week)!  That will included at least 2 Top Games as ASA continues to cash in with Big Plays going 2-0 last weekend and 45-22 since last April.  You can expect 8 to 10 selections all for just $65!  Join today so you don't miss a single play… BUY HERE
Wednesday, Nov 22nd
ASA PLAY ON: #528 Sacramento Kings (-1) over the L.A. Lakers, 10:35PM ET – Great scheduling spot to play on the Sacramento Kings as they were off since Monday while the Lakers are playing the second night of a back to back and third in four nights. The Lakers are just 2-5 SU on the road this year with a negative differential of minus -6.3PPG. The Kings have won 3 of their last four home games and have played a very tough home schedule thus far. Now they step way down in talent against a Lakers team that is eerily similar in terms of talent to their roster. The Kings typically step up when playing the glamourous Lakers team as they've won 8 of the last ten meeting. Sacramento has played the toughest schedule in the NBA this year while the Lakers have played the 3rd easiest. Take the rested home team here!
---
THE EXPERT CAPPERS AT ASAWINS.COM HAVE SEVERAL GREAT OPTIONS FOR YOU: 
THIS IS YOUR ONE-STOP-SHOP FOR  ONLINE FREE PICKS BUT IF YOU WANT ANOTHER GREAT OPTION FOR FREE PICKS, SPECIAL OFFERS AND MORE WE CAN
TEXT AND EMAIL
YOU DIRECT. SIGN UP AND OPT IN FOR MORE GREAT OFFERS FROM THE TEAM AT WWW.ASAWINS.COM HERE!