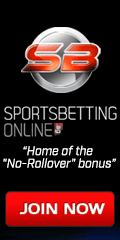 You've come to the right place for FREE picks from the featured Experts here at ASAwins.com!  Our resident professional handicappers, ASA, Nelly Sportsline, Scott Rickenbach, Point Train Consultants, Stan Lisowski, Kenny Schmitt will all offer various FREE picks throughout the season.  Check back here daily for your complimentary selections.
Showing 1–4 of 11 results
Product
Price

Sale!

*ASA FULL weekend Football FEVER! College & NFL thru Monday

*SALE PRICED* ASA is coming off BACK-TO-BACK WINNING weekends in football and set to ROLL to another BIG ONE and we invite…

$85.00

ASA 365 day ALL Sports Membership Pkg Every sport, Every day!

Get EVERY pick in ALL sports for a full year for only $99 per month. That's right, sign up for this package,…

$499.00

Sale!

ASA 6-STAR COLLEGE GAME OF THE MONTH +$10,000 PROFIT STREAK

ASA's Top Games or BEST BETS in all sports are on a RIDICULOUS 32-11 STREAK which has $100 p/Star bettors…

$75.00

Sale!

ASA 6-STAR NFL SUPER SYSTEM WINNER – 32-11 TOP GAME STREAK!

There is plenty of support from a few of our STRONGEST NFL systems on this wager along with backing from…

$75.00
---
Purchase
a package today from one of the Experts here on ASAwins.com

 and get ready to CA$H IN! CLICK HERE TO PURCHASE
---
Nelly's Saturday NCAA Top Play Delivery – Sep. 23
Nelly's hit 75 percent in our college football Top Play selections last season and we guarantee to deliver with our first big play of the 2017 college football season. There is no charge unless you win as we take on an evening game with a great early season opportunity. [BUY HERE]
FREE PICK COMPLIMENTS OF NELLY SPORTS #358 Navy -11.5 over Cincinnati

2:30 PM CT
The Bearcats have shown some potential on defense and sitting at 2-1 despite the struggling offense makes for a promising start to the Luke Fickell era in Cincinnati. Last week's win was a comeback for the ages to retain the Victory Bell and now facing a third straight road game could make for a challenging emotional spot. Navy and Cincinnati haven't yet met as AAC foes and the Midshipmen have had two weeks to prepare for this game following a narrow win in the conference opener. Navy may not have the same potential on offense as last season's unit that scored 38 points per game but a veteran defense could improve after a season of regression in 2016. The Bearcats look like a team to fade after last week's miracle with Navy on an 11-4 ATS run as a home favorite. Cincinnati's offense has managed only 61 points in three games despite facing a MAC squad and a FCS squad while this will technically be a third straight road game though the travel wasn't far last week.
THIS IS YOUR ONE-STOP-SHOP FOR  ONLINE FREE PICKS BUT IF YOU WANT ANOTHER GREAT OPTION FOR FREE PICKS, SPECIAL OFFERS AND MORE WE CAN
TEXT AND EMAIL
YOU DIRECT. SIGN UP AND OPT IN FOR MORE GREAT OFFERS FROM THE TEAM AT WWW.ASAWINS.COM HERE!